Conventional (Beakman's) Motor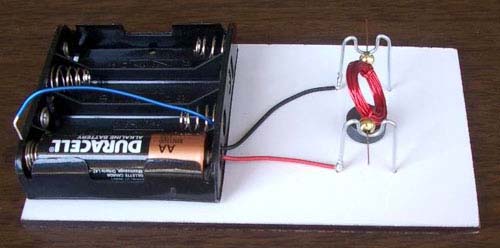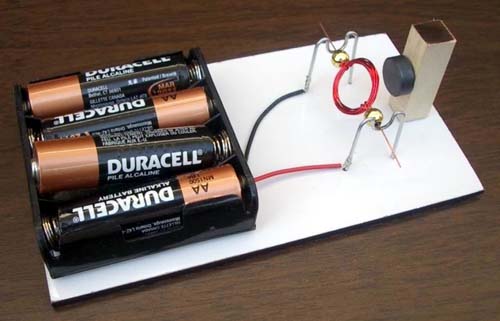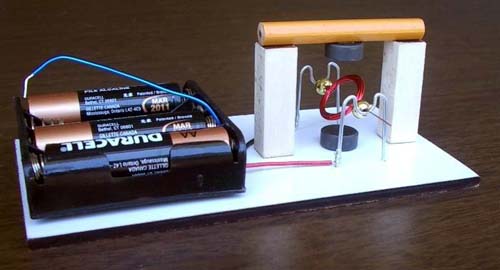 Four different configurations shown above might be built from the kit.

Difficulty level: 2 (easy to build, but requires accuracy and might be difficult to balance).

This motor uses standard AA size batteries (not supplied).

Please note: Though this kit looks like the simplest motor it requires a lot of accuracy in balancing the coil and stripping off the insulation. It is also not a very reliable motor. It is actually easier to assemble any of the reed switch motor kits shown at our site. They are much more stable, reliable, may run non-stop for a long time, and are able to do some work while practically nothing could be attached to this motor.

Click here if you need help with motor kit selection.