Industrial Brushless Motor #4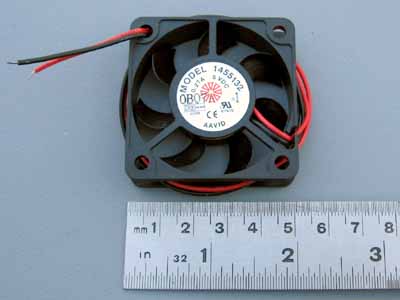 This is a little fan. There is a brushless motor on a Hall effect switch inside. It is a 5 Volts DC motor that works fine on three 1.5 Volts batteries. Note that it is nonreversible and red wire should be connected to the positive wire from the battery.

Currently we have two kinds of this motor that are practically identical but consume different current: 270mA or 400mA. If you decide to order please specify the current in comments.

Besides its usage as a fan this motor looks great placed next to the motor from the kit at the science fair display. It will show practical application of the brushless motors.