Industrial Motor #2 with Speed Reducer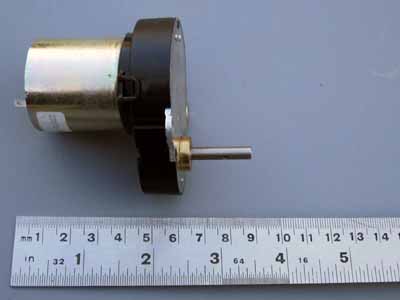 This is a quite powerful industrially built electric motor with the attached speed reducer, or gearbox. It is an assembled conventional motor (not a kit). It works in 6-12 Volts DC range (starts at 3 Volts) and provides 180 RPM at 12 Volts.

It is a heavy duty hobby motor that could be used for different projects. Please note: It is easy to disconnect the speed reducer from this motor but it will be quite hard to connect it to any of the motor kits we offer.