Industrial Motor #1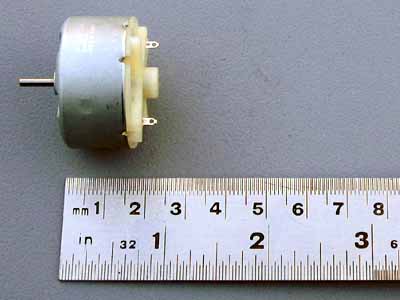 This is an industrially built electric motor. It is an assembled conventional motor (not a kit) built by Mabuchi, part number: RF-500TB-12560. It has the following technical data:

- 1.5-12V DC
- 2700 RPM, 20 mA @ 6 V DC

It is a very quiet and efficient motor. It has 2 brushes and could be used for different hobby projects or as a comparison to brushless motors shown at this site.